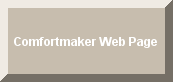 ABOUT US:

Our Heating / Cooling servicemen are specialists in repair & installations. This business is a specialty in itself and is totally separate from our Appliance Service Department.

We service all of Erie and Niagara County and we offer 24/7 emergency service from October 1 through April 15th every year. Our service trucks are fully equipped to get your system back up and running quickly.

We are licensed in every required area and we are fully insured in every aspect of our business.

In addition to servicing, we do new and replacement installations of furnaces, central air conditioning, boilers, space heaters and water heaters.

Free in-home estimates are available for most new or replacement installations. We also have special discount coupons for repairs and installations. Click on the appropriate tab below for details.

ABOUT YOUR HEATING/COOLING SYSTEM:

It is most important that you change the filter(s) in your heating and cooling systems frequently. It is recommended throughout the industry that the filters  be changed once a month. If you have central air in your heating system that means once a month, year around.

It is equally important that all heating (furnaces and boilers)  and cooling systems have yearly maintenance. Statistics show that 80% of heating / cooling failures can be prevented if the unit has an annual "clean and tune." Keeping a clean filter in your furnace and having the unit cleaned once a year adds years of life to the unit and can save you hundreds of dollars in fuel and repair costs.

You can greatly reduce your chances of a heating failure on a freezing day this coming winter, or a cooling failure on a sweltering day this coming summer, by having your system cleaned and tuned now. Click on the "clean and tune" button below for maintenance and clean and tune special offers.

Call us today for your free estimate for a new furnace.

Heat & Air

Products:

Air Conditioner, Central

Air Conditioner, Rooftop

Boiler (Heating)

Floor Furnace

Forced Air Furnace

Wall Furnace

Rooftop Unit

Space Heater

Boilers

Space Heaters

Wall Heaters

Central Air

and

Water Heaters